You're probably familiar with the certification 'MD' but have you heard of a PA-C before? These trained healthcare workers provide care to patients in similar ways- from administering vaccinations to treating illnesses. Pullman Family Medicine and Palouse Health Center have 2 PA-Cs who split their time and patient load between each practice: Jennifer Davis and Teresa Tomaszewski.
What is a PA-C?
Physician Assistant- Certified (PA-C) is a licensed healthcare provider who is educated in the medical model. They diagnose and treat illnesses and work with a physician supervisor to provide patient care. Earning a PA-C certification means that the provider has passed a comprehensive exam through the National Commission of Certification of PAs and is required to recertify every 10 years.
What can a PA-C do?
These healthcare workers provide patient care in the same locations as a doctor. PA-Cs can specialize in a field of medicine (for example: surgery or dermatology). PAs can take medical histories, examine and treat patients, make diagnoses, prescribe medications, order labs and imaging, provide referrals, assist in surgical procedures, and perform minor procedures.
Patients can receive primary care from PAs, as they would with a doctor.
At Palouse Health Center
Palouse Health Center is a member of the Pullman Regional Hospital Clinic Network, located in Palouse, WA. Jennifer Davis, PA-C and Teresa Tomaszewski, PA-C are the providers at Palouse Health Center and see and treat patients with Susi Fuhrman, Registered Medical Assistant, and longtime Palouse resident. Patients can receive a wide variety of services through the clinic, including in-office procedures, laboratory services, pediatric care, preventative care, sports medicine, and urgent care.
"The town of Palouse is a very special gem on these rolling hills, filled with interesting and intelligent people. I am blessed to be a part of the medical community here and am excited to build our services with the new office in the upcoming months," says Davis, who grew up in a small town, which gave her a deep appreciation for rural medicine.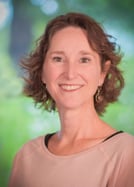 Meet Jennifer Davis, PA-C
Jennifer Davis has been working in healthcare since 1993 and has been a PA since 2011; she earned an MA degree in Physician Assistant at the University of Washington.
"I have always found meaning in working with people," says Davis. "I love family medicine because each day, each person presents themselves with different needs. I never know how my day is going to unfold!"
Meet Teresa Tomaszewski, PA-C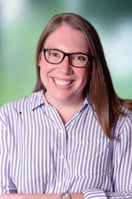 Teresa Tomaszewski has been a PA for 2 years. She's not new to healthcare though, she worked in public health, physical therapy, and cardiovascular rehabilitation for almost 10 years! "I love being a PA-C because I get to work with people and help them with their concerns and goals," said Teresa.
Teresa got married this past summer and jokes, "I'll be changing my name to Teresa Cargill- much easier to spell AND pronounce!"
Learn more about Jennifer, Teresa, and the work they do at Pullman Family Medicine and Palouse Health Center.
You May Also Enjoy: