We know you have choices when it comes to healthcare. You expect excellence and we've got it. From having a dedicated Orthopedic Care Coordinator to our spacious, private rooms, you can count on us to make your joint replacement experience the best it can be. Here are 10 benefits to choosing Pullman Regional Hospital for your total joint surgery.
Surgical Concierge to take the worry out of surgery
Planning for surgery can be an anxious time with lots of details to arrange. Your family might need a place to stay near the hospital, you might be worried about who will take care of your pets while you're away, or maybe you take care of an elderly dependent adult who will need supervision during your surgery. We can help with that! Our Surgical Concierge Service is dedicated to making your surgery arrangements as easy as possible. This free service includes:
Discounted rates with participating Pullman hotels

Discounted rates at Tail Waggin' Adventures pet care

Circles of Caring Adult Day Health for disabled, dependent adults who need care while you are in the hospital

Financial counseling to help you understand what insurance will cover and what your out-of-pocket costs will be

1 Complimentary Red Sage Café coupon for a meal at Pullman Regional Hospital's Red Sage Café

10% off of $10 or more purchase at Diane's Gift Garden in the hospital
Visit the Surgical Concierge page or call (509) 336-7466 to learn more.
Fully Private Patient Rooms
We understand that family and friends are an important part of your healing and care. Visitors are welcome at any time; however, certain restrictions may be made depending on your need for quiet and rest. Our patient rooms are private and spacious, ensuring a comfortable stay for both you and your guests. With free wireless internet, cable TV, and room service from the Red Sage Café, you might never want to leave!
Low Infection Rates
We are committed to reducing and eliminating infections acquired during hospitalization. Our rates have been consistently below half of the national average and our trend line continues towards the elimination of hospital acquired infections. Good hand hygiene has proven to be the number one best defense against hospital acquired infections, and we continue to exceed the goals for good hand hygiene as reported to the Washington State Hospital Association. When you're here, you can trust that you're in good, clean hands.
Staffing Ratio
You deserve quality, one-on-one time with your doctors and nurses. We are committed to providing sufficient staffing levels to allow our staff to spend time with you and give you the prompt service and individualized attention you deserve, so you never feel rushed.
"I've had two knee replacement surgeries at Pullman Regional Hospital's Orthopedic Center of Excellence with Dr. Pennington. The care I received both times was excellent! The number of staff who took care of me while I was in the hospital recovering was reassuring. Everything from the total joint replacement preparation class to my physical therapy at Summit Therapy contributed to my successful outcomes. I can now walk and get back to doing things I love without pain." – Jeff Kimberling, knee replacement patient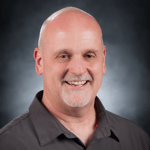 Orthopedic Care Coordinator to guide you through the joint replacement process
Our Orthopedic Center of Excellence is unique in that we have a dedicated Orthopedic Care Coordinator to help guide you through the process of your total joint surgery – from start to finish. As soon as your appointment is scheduled, Maile is available to answer any questions you have, remind you of important tips to remember before surgery, help coordinate your post-surgery care options, and so much more. With more than 20 years of experience taking care of total joint replacement patients, Maile knows what it takes to make your experience as easy and seamless as possible.
Assistance Purchasing Home Equipment for Post-Surgical Rehabilitation
You'll learn in the Joint Replacement Preparation Class that there are several home equipment options you may want to purchase to make your recovery easier. This includes walkers, bed railings, and shower chairs to name a few. Our experienced Orthopedic Care Team will work with you to assess what equipment will be helpful to you, and help you navigate the purchasing process.
Coordinated Outpatient Appointments
The last thing you need after surgery is to worry about scheduling your follow-up appointments and figuring out when to start physical therapy. While you focus on getting better, our unit secretary will help arrange all of your outpatient appointments before you're discharged so you can return home worry-free.
Swing Bed Service
Speaking of returning home – let's talk about your discharge options. While many patients choose to return to their home with support from family and friends that may not always be the best option for you. We offer a "swing bed" alternative for patients who need additional assistance after surgery, including total joint replacement. Swing bed is meant for those who require help with transfers, using the bathroom, transportation, or if you have stairs at home and haven't arranged for a caregiver. Many insurance companies offer swing bed benefits, including Medicare. If you meet the eligibility requirements and we have the available bed space, you can transition to swing bed status and have a short stay for rehabilitation right here at the hospital.
"I was expecting to stay in the hospital for four days after my major surgery and then go to a nursing home facility. When I was made aware of the swing bed option in the hospital, I was relieved. I didn't have to get accustomed to new staff and I've received the same great care." – Virginia Boettcher, Pullman resident.
Call Elizabeth Schilling, R.N., Swing Bed Coordinator, at (509) 336-7528 for more information.
Hospitalist Service
It is unique for a small hospital to support a hospitalist program. Hospitalists are physicians trained in either family practice or internal medicine who are uniquely qualified to take care of patients in a hospital. That means you have the option to receive around-the-clock care by a specialist trained in inpatient services. While most joint replacement patients don't need this level of care, it is available should you need it. Check out this podcast from Dr. Karen Geheb, Director of Hospitalist Services, to learn more about the benefit of Hospitalist Services.
Red Sage Café
The Red Sage Café has been referred to as "Pullman's hidden gem," and is quickly becoming a favorite destination for dining in the area. All patients enjoy free room service between 7 am – 7 pm, visitors have the option to purchase room service meals, and the Café is open to the entire community. The Red Sage Café has a little something for everyone, offering a full menu of choices from breakfast through dinner.
Ready to prepare for your joint replacement surgery? Take the free online class.
You might also be interested in reading: