We are excited and honored to have received the 2019 Women's Choice Award as one of America's Best Hospitals in Obstetrics for the sixth time. The Women's Choice Award designation identifies the country's best healthcare institutions based on robust criteria that considers patient satisfaction, patient recommendation ratings, and what women say they want from a hospital.
They say it takes a village to raise a child. It also takes an experienced healthcare team to safely deliver hundreds of babies into the world each year. Last year, we welcomed 352 babies into our BirthPlace, earning the trust from excited new parents along the way.
A Personal Touch to Your Care
Part of what puts our BirthPlace in the top 10% nationwide is our personal approach to each birthing experience. With extensive prenatal education classes, massage therapists to help ease pain during labor, and a special gourmet meal to celebrate the arrival of new babies, we make sure the entire process is safe and comfortable, while ensuring new parents feel informed and supported in all birthing decisions. Take it from Kimberly Lackey and Erin Jessup, two mothers who recently gave birth to beautiful new babies in our BirthPlace:
Lackey Family, March 2019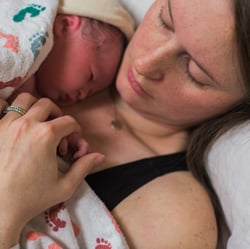 "No ball ever got dropped." That's what new mom Kimberly Lackey said about her experience in the BirthPlace at Pullman Regional Hospital. "Everyone was so quick to respond to our requests and questions. A lot of my questions were "Is this normal?" or "Is this okay?" They were right there to answer my questions or reassure me," said Kimberly. "I didn't have to wait three hours for an answer." She appreciated the extra amenities like the birthday party for baby Leman with a cake provided to new families and their babies at BirthPlace. "I even got a massage after giving birth!" Read the full story here.
Jessup Family, March 2019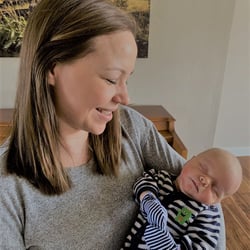 Erin Jessup's birth of her third child did not go as planned but she is grateful her son, Ethan Anthony, is now a healthy baby boy. "Ethan had fluid in his lungs and was flown to Spokane shortly after birth," said Erin. "I stayed behind because I had a Cesarean section and needed more time to recover, so my husband went to Spokane with our baby." It was difficult being away from her baby boy but "Dr. (Maricarmen) Shields visited me often and she called up to Spokane and gave me regular updates on how Ethan was doing," said Erin. Read the full story here.
We're Here for you and your Growing Family
We feel honored to be a part of new beginnings for families. If you are expecting a new addition to the family, schedule a Ready for Baby visit to tour the BirthPlace, meet our staff, and learn everything you'll need to know before taking your baby home. Once again, thank you for trusting us to care for you.
We are Women's Choice, and we pledge to keep earning this award every day.
You might also enjoy: